Cit has appropriate solutions for

data storage

,

within its own hosting environment, but also using Jukebox systems

.

Collection managing organizations face an ever-increasing amount of data. More and more data about collections is being digitized. Giga Bites of information must be stored securely and easily accessible.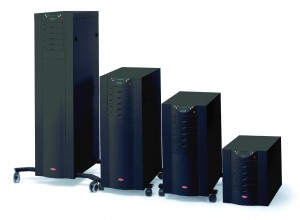 Servers become full and CDs and DVDs have a limited storage capacity and shelf life. The Cit supplied by Jukebox Disc offers ample opportunities for the storage and management of this data.
DISC Optical Storage Libraries / Jukeboxes are designed for safe and reliable (long-term) automated data storage on optical discs (CD / DVD and Blue-laser media). These systems have very interesting prices, are easy to use and easy to integrate with existing systems and networks.
Jukebox systems are ideal for organizations that deal with the preservation of digital information (using document management software) and for organizations where data continues to increase on the hard disks or where making backups becomes a major problem.
Below you can download a brochure about the BD Series, or you can have a look at the DISC website below (at the bottom of this page you'll find a contact form, incase you do have questions):
Nous souhaiterions discuter avec vous. Contactez-nous dès aujourd'hui :